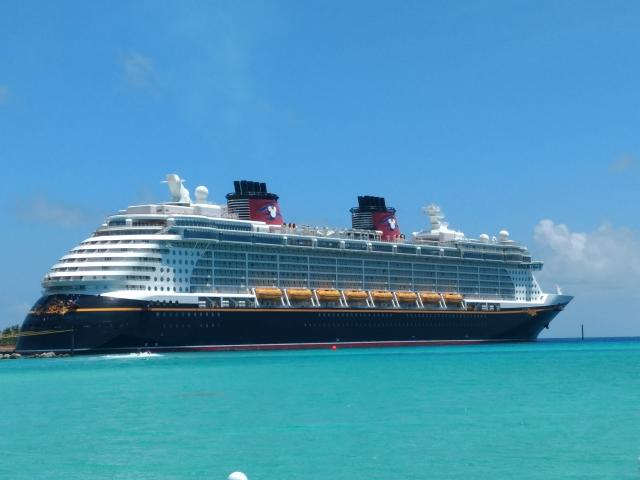 We had a cruise we had to 'use or lose' because of Hurricane Florence. So the families planned for a cruise between grandparents and Miss Lilli on the DCL Dream. This is a 5 day cruise to the Bahamas. Lilli has instructed us that this would be a low key trip with lots of pajamas, no shoreside stuff, and no swimming. She and Gma held strong; GPo went on his walks.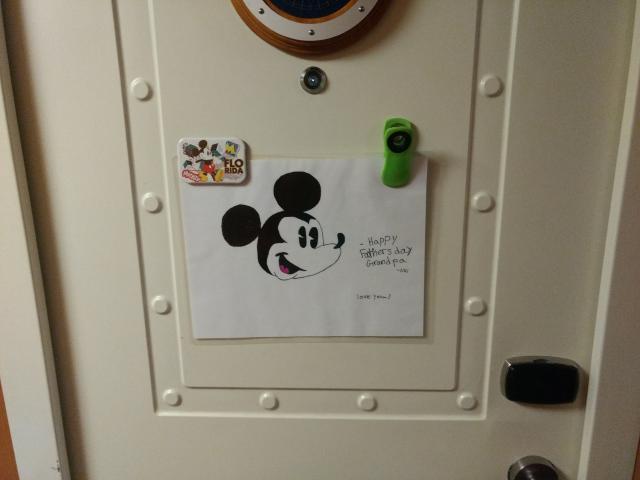 Our room, #5036, was an extended veranda equipped room on the port side of the MV Dream. We posted some of Lilli's artwork on the door so GPo could find the room and folks would admire her art! Yasmine liked it!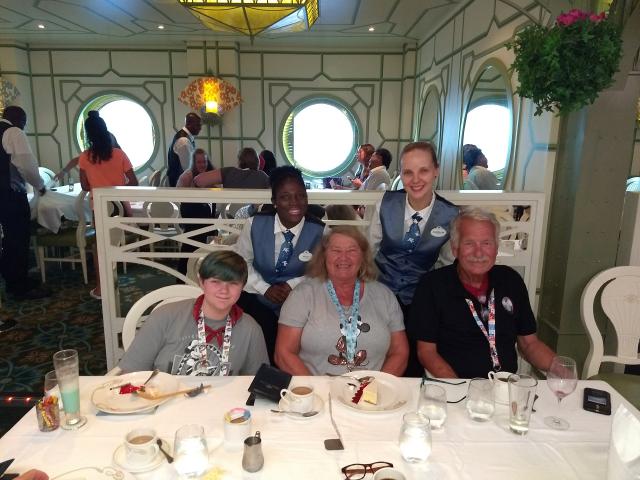 We were given an early dinner time slot which is what we wanted. Our wait staff was great. The meals were good, but we found the meals better on the smaller Disney vessels. The staff on the boat are always working. They start around 0500 and on some days do not finish until after midnight.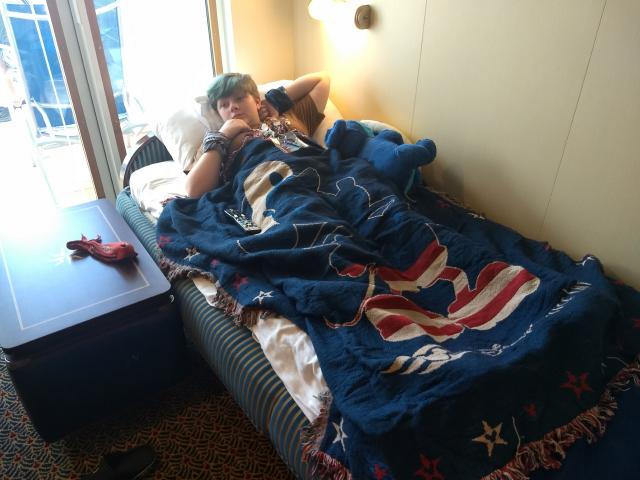 This was Lilli's lair. Her couch was always deployed as a bed and it was guarded by Stitch, her DVD player, and her iPad. She also hijacked the TV and directed it so only she could see it. We did leave the room to see movies and short plays. GPo never got the other two to actually walk on the exercise deck.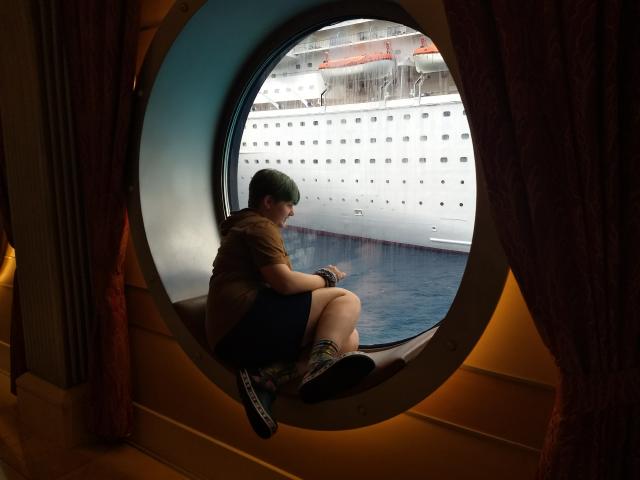 Lilli loved wandering around the ship with us. She especially loved the stores (so did GMa). Lilli and GPo loved to play "Midship Detective" until GPO won one too many matches. Overall we all had a great time. We stopped in three ports: Castaway Cay, Nassau, another Castaway Cay, and 24 hours heading back to Canaveral via the backside of the Abacos.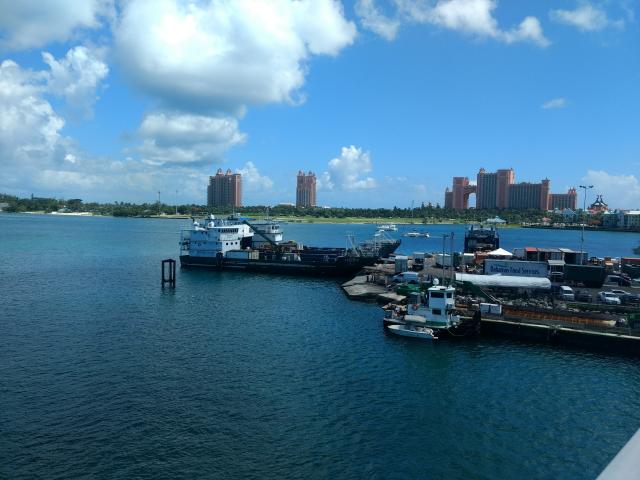 While in Nassau, I took a walk to Potters Cay, the regional commercial port. Guess what I saw? The MV Legacy was tied up at her homeport, getting ready to head for Guana and Green Turtle Cay. I was hoping to see her here. The view was not great, but it was her. Ige-break 1!)t was worth the hot 4 mile walk; almost 10,000 steps.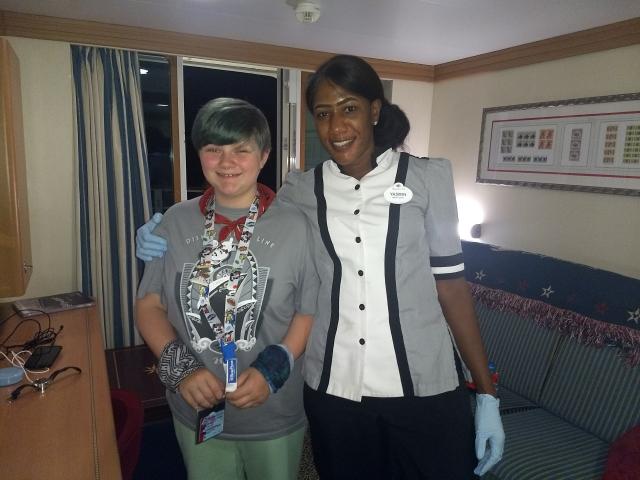 Almost time to leave the Dream. One of Lilli's favorite people was Yasmine, our room steward. She liked all of the 'bed pets' she made with blankets and towels. She was very helpful throughout our trip. After our goodbyes, we had breakfast, then went through customs, got our car and left; all in less than an hour. Great vacations with our granddaughter, Lilli.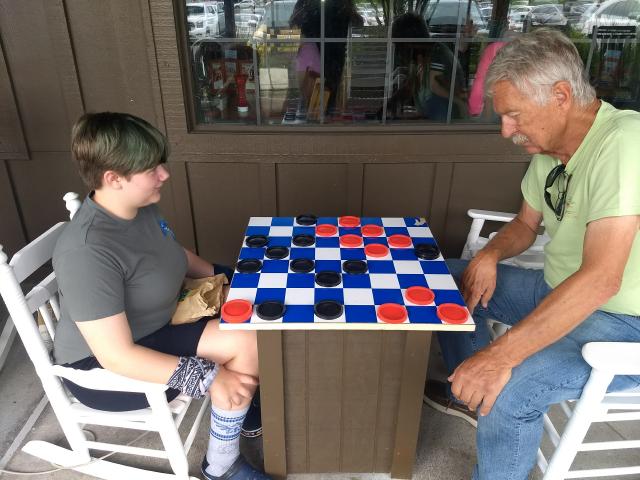 We headed for a motel in Cocoa to wait for Lilli's mom for a couple days. The Days Inn was very nice, inexpensive, full of friendly people, and a great swimming pool. Lilli got her water wings back and spent most of the time in the pool. She made GPo go swimming (sort of). After two days, we packed up, took Lilli to her mom's hotel, and we headed back to Wilmington. BTW, she won that checkers match (fair and square) at the Cracker Barrel in Titusville.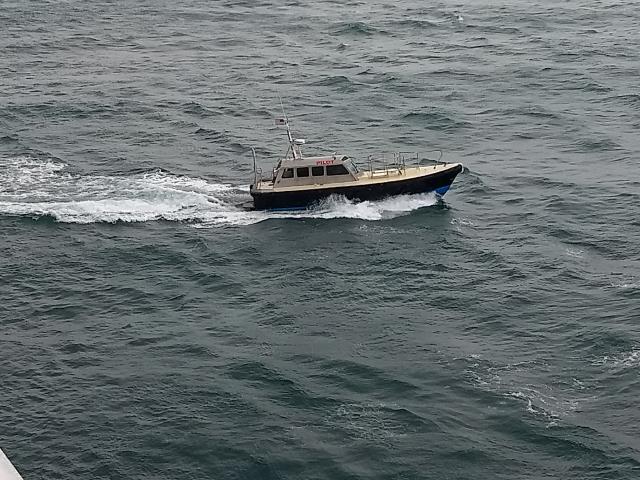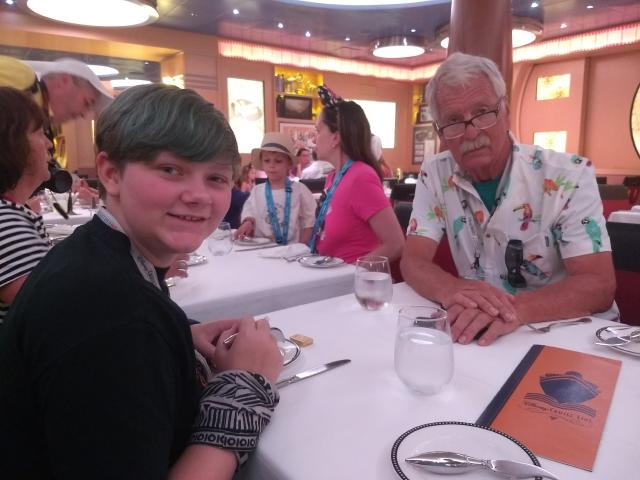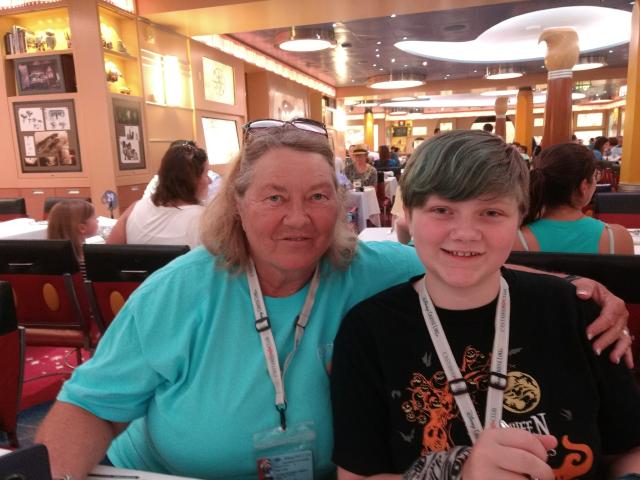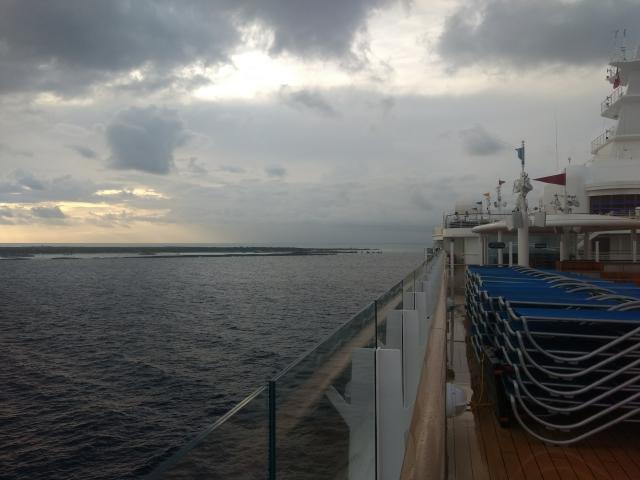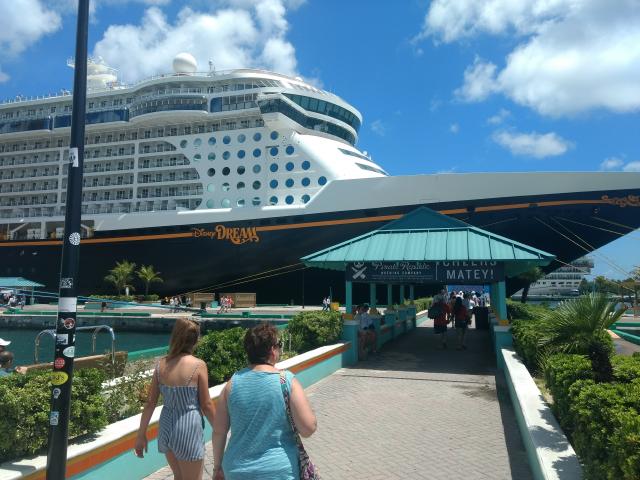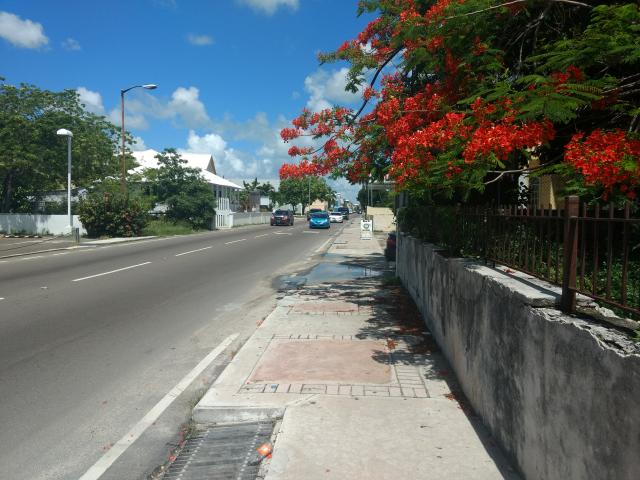 ---