24 Dec 2007, Now it's Christmas, 34 02.518 N/ 077 53.522 W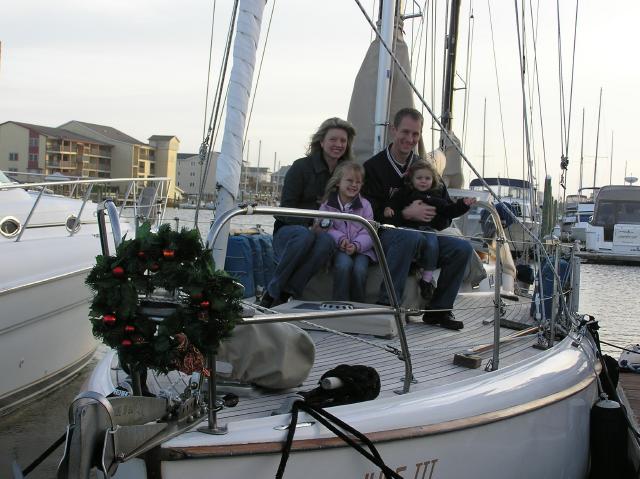 Christmas is fast approaching and the Richmond Todd's came by to wish us a Merry Holiday and give us some loot. Of course, we had loot for them also. As usual, Bob had to drag the kids to Jule III for a 'look-see' and pictures. It was a nice day but we had no time to go sailing. Too much to do. The kids liked the boat after they got over the fact that it moves.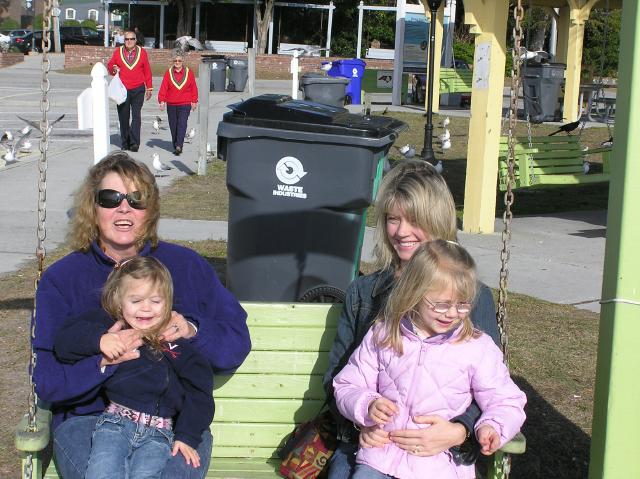 After Christmas presents, we had a great home cooked dinner and did pretty much nothing until the next day. Then we headed for Southport via the ferry. Again, the kids liked the ferry once they got used to the movement. But today it is very cold and windy. Everybody except Bob heads for the nice warm cabin. Bunch of wimps! Next we checked out Southport where we walked the fishing pier and the Todd girls took a break on the nearby swings. Sadly, the next day they had to head back home for the Richmond Christmas.
---
26 Dec 2007, Buck Hall, SC: First stop on mini Land Voyage, 33 02.267 N/ 079 33.765 W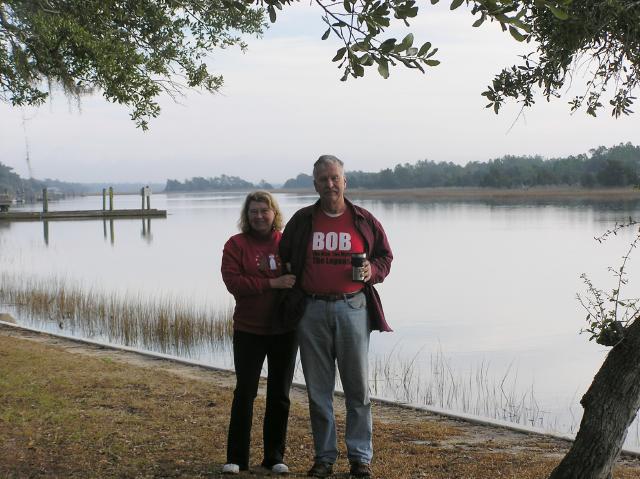 Butch and Vicki of SV Legend (on the hard in Deale MD) arrived Christmas Eve bearing gifts. They will be buddy vans for our mini trip and then they will continue South. Our first stop was Buck Hall Federal Recreation Area, about 40 miles north of Charleston SC. This is a nice quiet campground right on the ICW. Legend has traveled this path before but Jule III has always done this stretch on the 'outside'. This was a great first stop.
---
Page 1 Page 2 Page 3