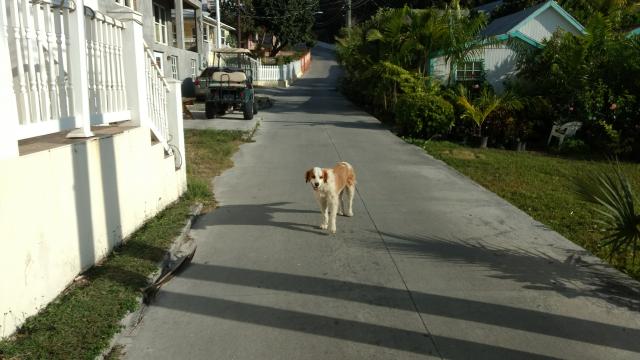 It is time to go back but first we need to make our goodbyes. We saw Chowder on Hill Street and had to give him our best. For you see, we encountered Chowder nearly every day on our walks. We also popped into Sids Grocery, the Liquor Store, and Harvey's to say "see you next year".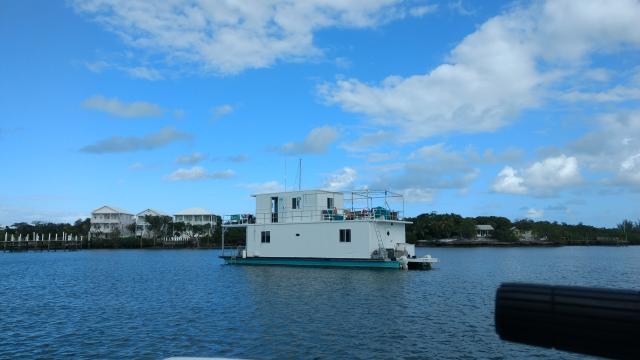 We wanted to give Roy (Bahamas) our best but he left his house boat and was getting some medical work done in Florida. Roy is known by everybody here. He even ran Black Sound Marina for a time. Hope is here next time we visit.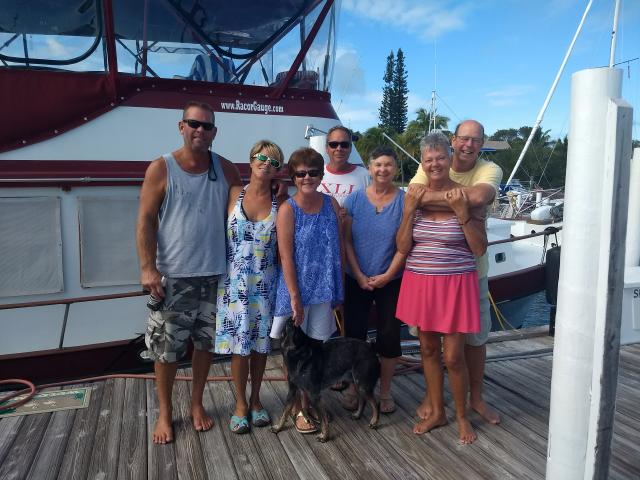 Wow We have a farewell party helping with our lines. Everybody was there except MV Spice (at Little Harbour) and MV Anvik (out on travel). Great bunch of people and we certainly hope to see them next year. But now we must go to catch the tide in the Sound.
---