2 Apr 2022, Her Final Resting Place Here, 38 19.77 N/ 077 31.872 W

The Todd and Snellings clans were instrumental in making her Memorial Service and Funeral a most beautiful and proper affair. Capt. Dunsel (rather Bob) was mostly an observer. He was not coping very. But it was beautiful. The Memorial Service was held at Hulls Memorial Baptist Church in Falmouth. This was the Snellings ancestral church since the Civil War. The adjacent Cemetery has been there 'forever' Chris Todd led the praise for his Mother; Bob followed by a tribute to his wife, friend, lover, and of course, his co-captain (she got her 100 ton rating before Bob. Imagine). Karen Cook represented the Snellings family and Ann's 'Sis' in two great recitals. Bobs oldest friend and wife were there, where Sheila gave a heartfelt feeling from the Strunz family. Her cruising community colleagues, were there in goodly numbers, and gave personal encounters of her heart, soul, and love whoever she met. A while back, Bob was a bit worried of those rusty barrels on the perimeter of the Cemetery. After, Roy's funeral, the barrels were much better. So Bob and Ann agreed that this was our place. Chris and team were responsible for the design and implementation of the tombstone. I asked for a rendition of our boat, SV Jule III, and the team did a most admirable job. The Hull's congregation, pastor, and everybody associated with this event were perfect. When all was over, everybody went back home. Each grieved their own way. My grief was beyond belief. Not 'boo-hoo' grief, but emptiness, a special loneliness, fear, anxiety, dread, love, unknown future, closeness to God, and an assurance that my Ann was in a better place. This page, like the previous, was written in June 2022. I am doing better, missing her with happy tears, and hoping to find a course until I meet her again. Always with her.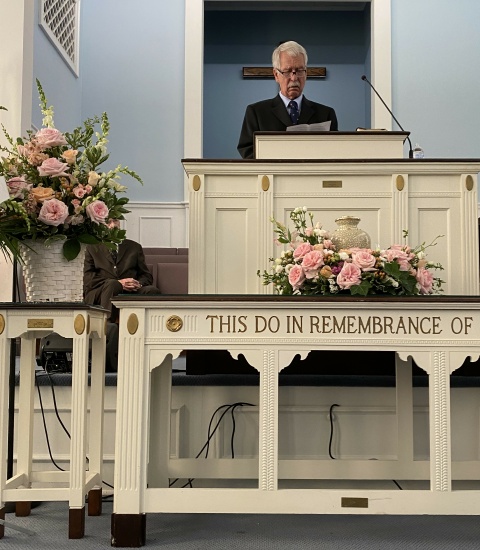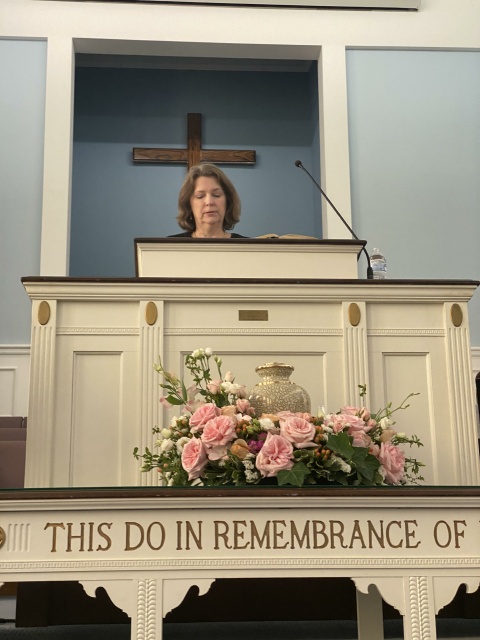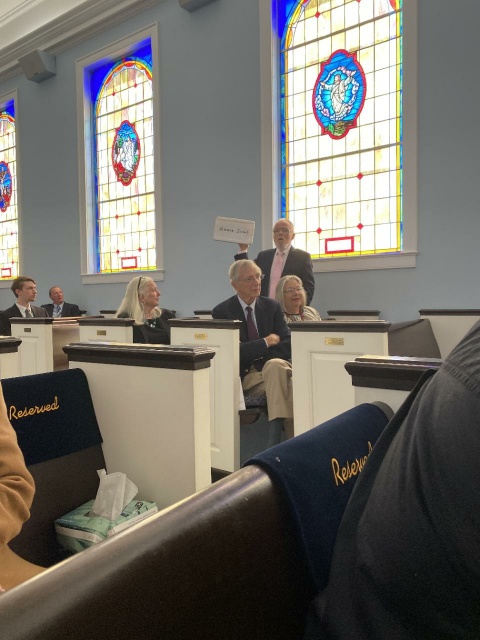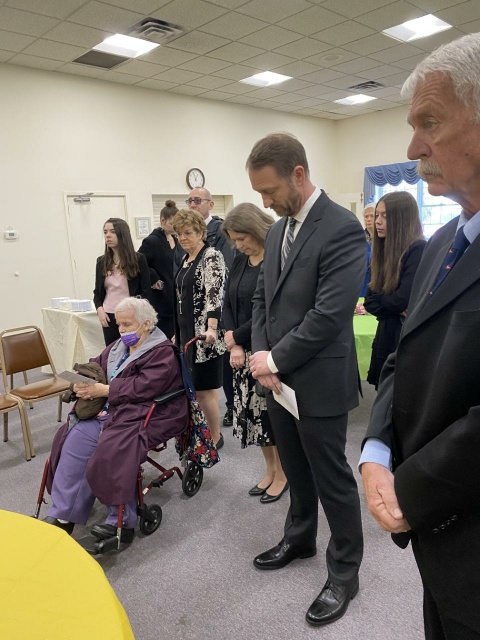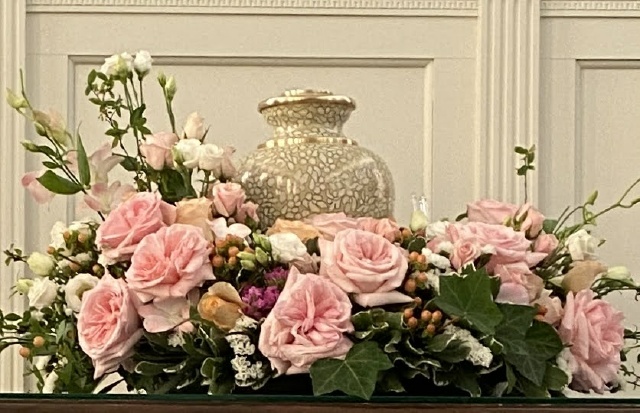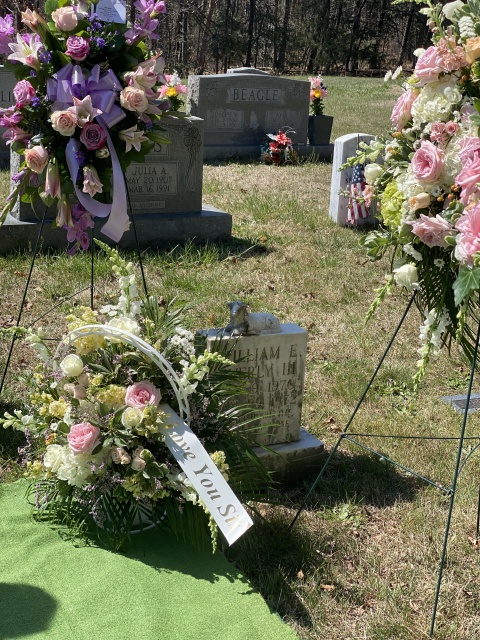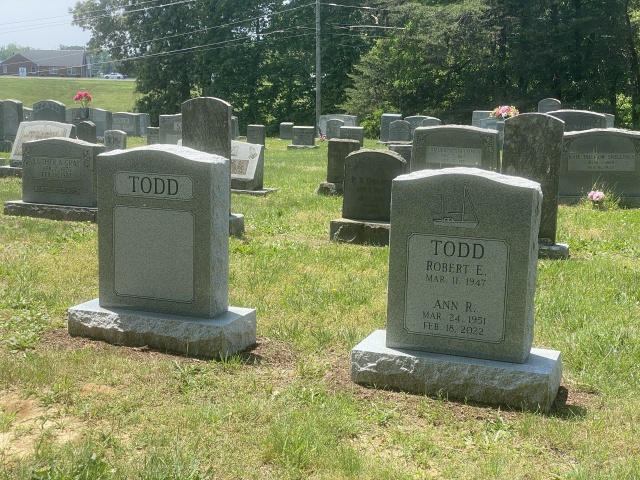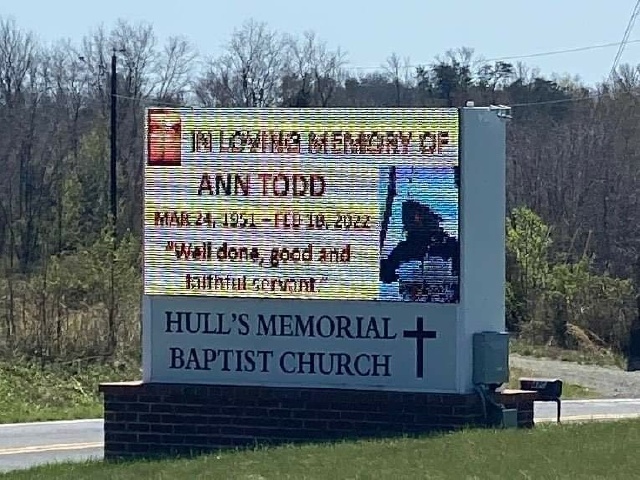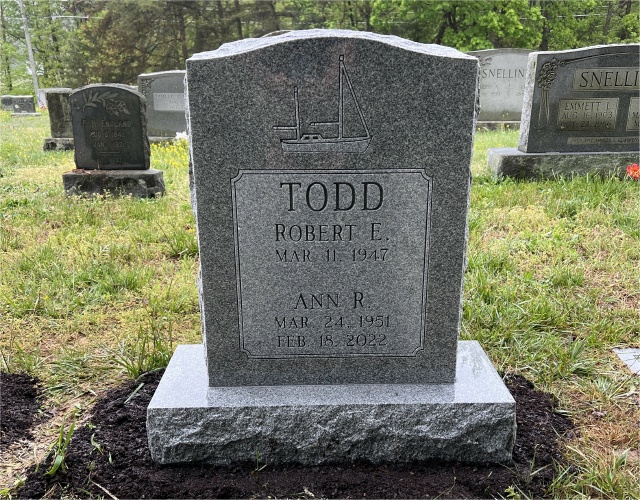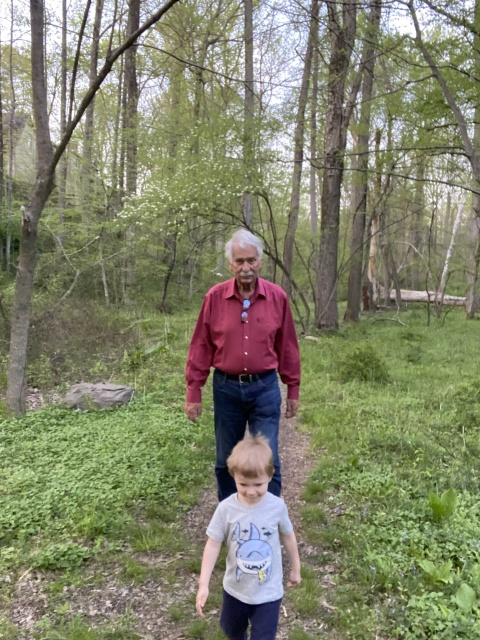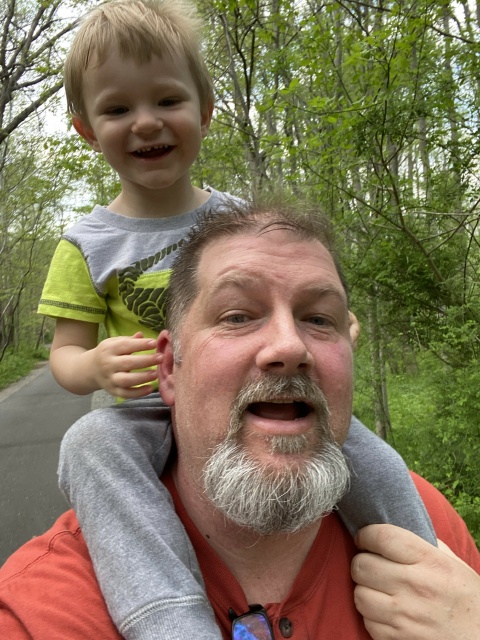 ---
19 May 2022, Land Voyage to Quebec, 45 25.404 N/ 075 42.852 W

I was scheduled to see my brother and his family in Hull, Quebec in August as part of a friends and family tour via RV. But with diesel prices approaching USD 6.00/gallon, the tour would cost over $800 in fuel alone. A more economical approach would be to travel via the Jetta, TDI which gets over 50 mpg, and so I did. I stayed at the Auberge de la Gare, our longtime 'home' when I visit Richard and Alison. It's an enjoyable 20-minute walk from the hotel to Alison's place. I would go to visit them around 10:00 AM. We would start the day by chatting, playing with the Even, the cat, then doing stuff. One day, Richard's daughter, Donna, came by to say Hello. Forgetful Bob didn't take a picture of her, but did remember to take one of Clemente (Richard's younger son) when he came visiting.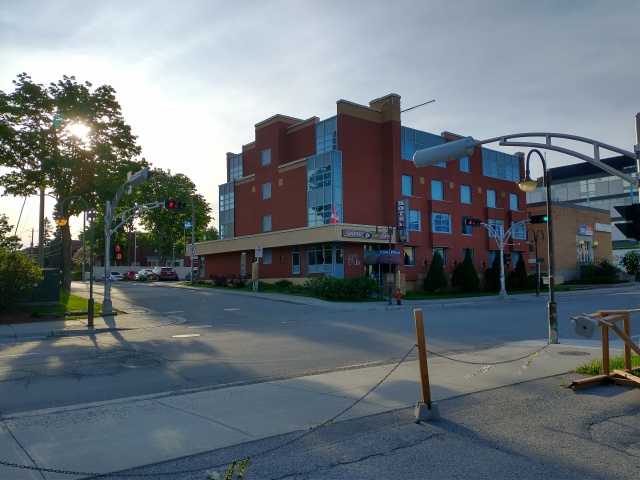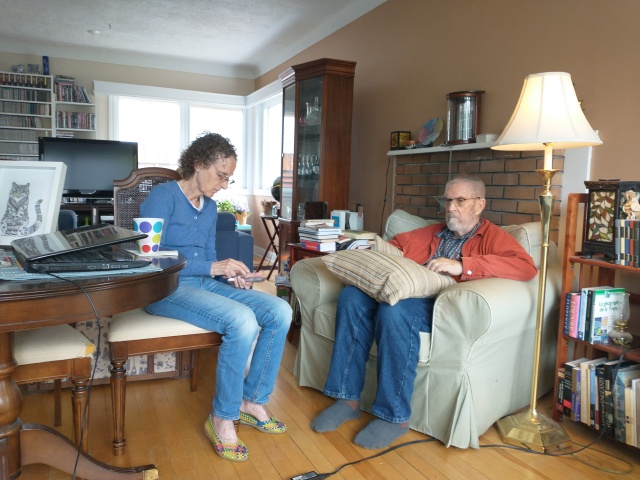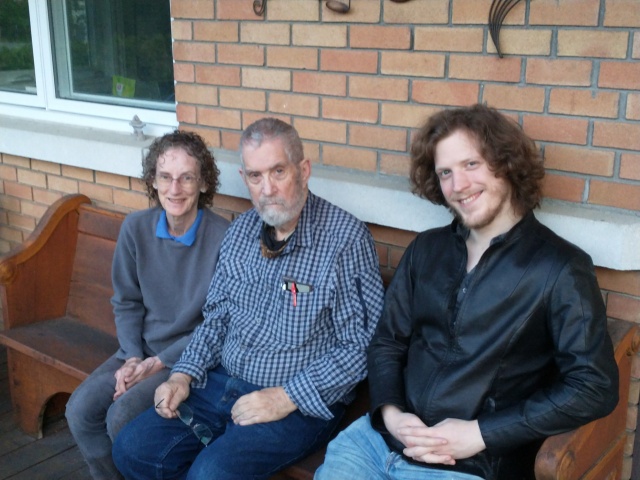 Richard doesn't drive anymore, so either I drove or Alison would drive us around. Several times we went to horse farms in the area, where Alison trained and cared for her four horses. Two are at a retirement farm and the other two are active in teaching young folks the art of riding.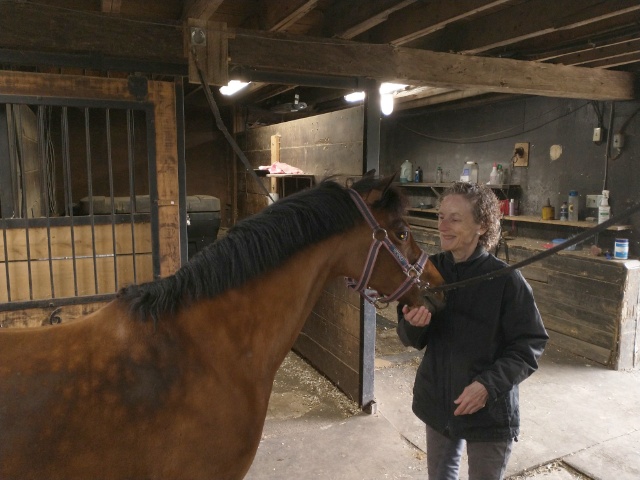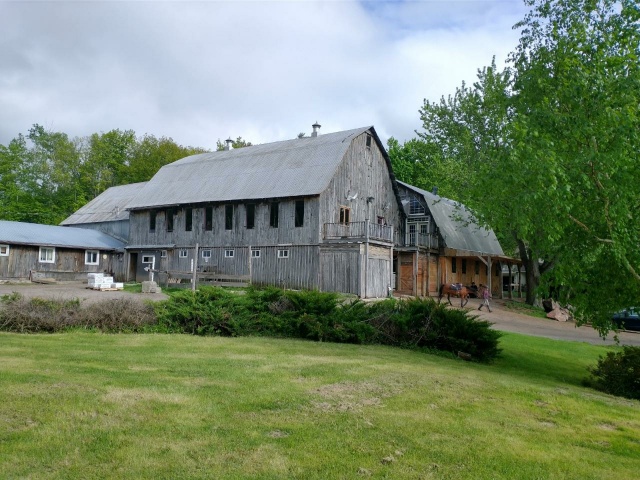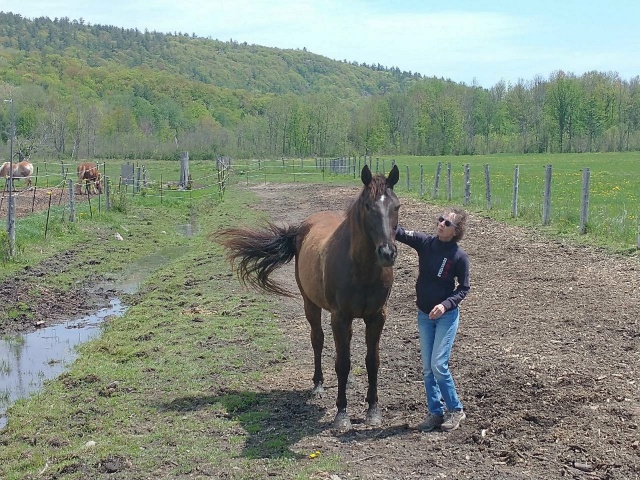 My week is up. Sadly, I have to go back to my mostly lonely house. It will be a good house again, someday.
---
Page 1 Page 2