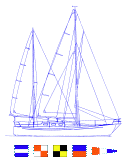 Ann first saw the Jule III (a 1978 German built ketch) in Annapolis in August 1995. She was on a mission to find the perfect boat (and it had to be inexpensive and it had to be a ketch [Bob's requirement]). We loved the nearly flush teak deck, the interior and the price (plus it was a ketch). The previous owner was somewhat of a jerk as he had neglected the boat and it was not in great shape. But we were in love! We bought the boat in September of 1995.
We knew nothing of the boat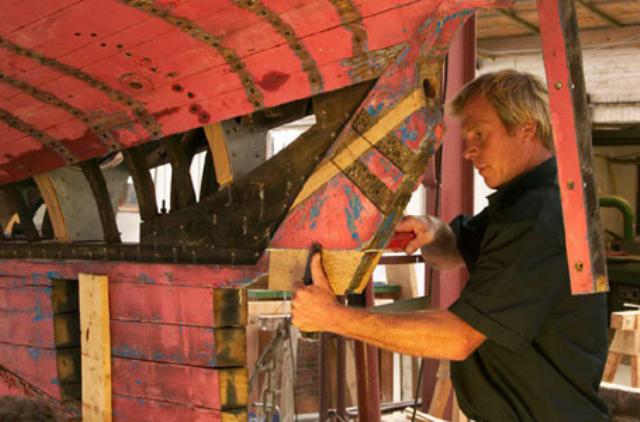 other than it was built by Matthiesen and Paulsen in Arnis Germany. The previous owner had no information on its history. In one of the sailing magazines, we found a reference to Mathias and Paulsen. Maybe they knew something of the Jule III. Ann called them in February of 1997 and Mr. Paulsen answered the phone. He remembered the boat! He didn't have much information on it though. He remembered that the designer was Arvid Laurin from Sweden. The hull and deck were built in Sweden and shipped to Paulsen to complete construction. Unfortunately, he did not have any additional information.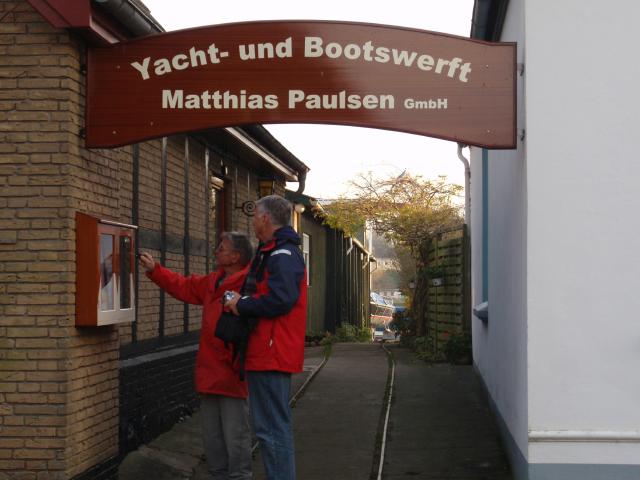 We would not learn anything new about the Jule III until our Voyage 2000. At our first mooring at Key West, a sailor in his dingy came by and said he had a boat that looked like ours, only a little larger. He sold it many years ago and had no real information about it. On our second visit to Port Canaveral, we met up with the German training vessel, Hansa. We told them about our boat and they were most anxious to see it. They knew of Matthiesen and Paulsen (M & P) and indicated that they were excellent boat builders.
The captain of Hansa, Thorsten,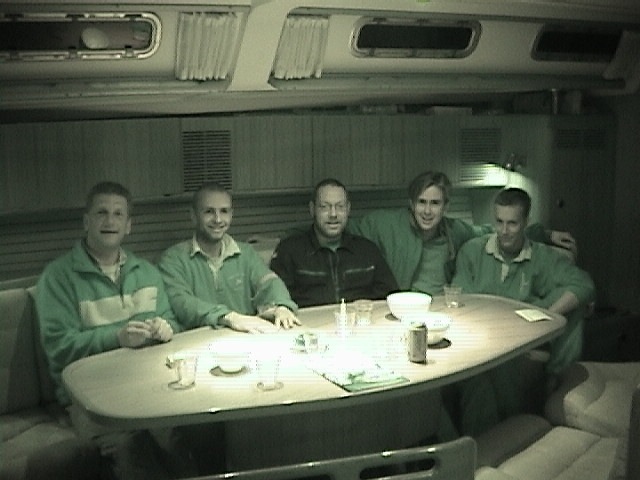 suggested that the name Jule is a North German nickname for Josephine. He indicated that Jule III was at one time a boat of the Kiel Yacht Club. He deduced this from a plaque on the cockpit coaming. Thorsten suggested that we contact the Yacht Club to see if they had any additional information.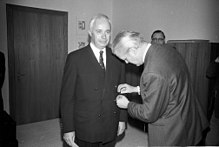 And we did! We email-ed the Commodore of the Kieler Yacht-Club. He knew the boat and the owner and would try to send us some information. A few months later a package arrived from Germany with a letter from Commodore Otto Schlenzka, a translation of the notes from the original owner (Carl- Friedrich Fischer), and some original drawing of the Jule III.
Mr. Schlenzka wrote:
"I myself know Mr. Fischer and his beautiful yacht and been on board ..when she and I cruised The Swedish waters about 20 years ago."
Mr. Fischer wrote: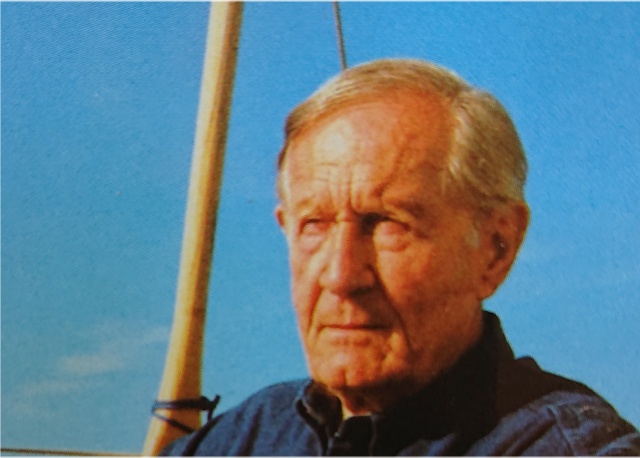 "The yacht was designed by naval architect Arvid Laurin who was one of the most famous designers in Sweden. Inspired by the lines of the old Danish and Norwegian fishing and pilot boats, Laurin said 'A yacht has to be sea-kind, has to be accepted by the sea. Laurin lived from 1901 until 1998. The Technical University of Gothenburg honored him with the title Doctor of Honor."

The hull was built and inspected by Laurin in Rurslage (actually Roslagen), NE of Stockholm. The main work was done in 1977 by the shipyard Matthiesen and Paulsen in Arnis (about 30 km N of Kiel) which at that time was probably the best among the smaller shipyards. M &P took over all work including attaching lead keel, rudder, teak deck, motor, electronics, wooden equipment and accommodations which was designed by myself, being an architect. Her sister ship was built prior to the Jule III."

Arvid Laurin later inspected the yacht after commissioning and said: "Jule III is -inside the hull- the best and most beautiful of all yachts I designed.
We were so excited to receive this information. Closure of sorts on her history.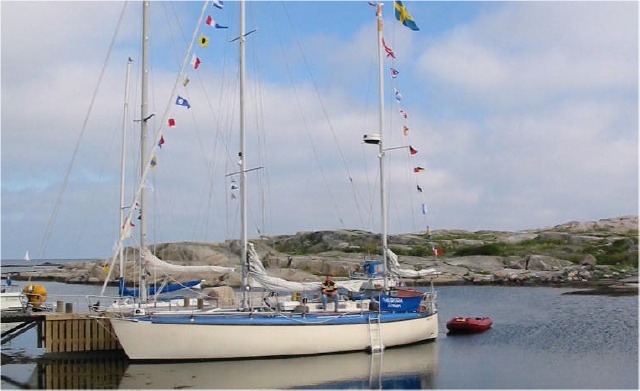 We received additional info on the Jule III from Denmark and Sweden in early 2002. Arvid Laurin designed many boats in the same likeness of Jule III. The unique feature of Laurin designs involve "Koster" (canoe stern) and a whale deck. Jule III is one of 12 Laurin 38s of which 4 are ketches. In early 2003, Tomas Hedborg (Aurora) told us
"To be honest the L38 is not a real Koster, as the line from the stern to the keel is concave and not straight or convex acording to the local rule. Arvid Laurin designed the first boat with a centerboard. But Mr Brunnhage the first owner of Lileca III had a lot of disturbence in the centerbord so he filled it up with lead. That is the reason for the shallow draft".
The Laurin 38s (from the Jorgen Brem's www.laurinkoster.dk):
Lileca III Brunnhage (last known owner)
Saga III (ketch) Göran Cullfors
Jule III (ketch), Bob and Ann Todd
No information
Asynja, Anders Lundgren
Aurora (ketch), Svante Jacobsson
Njord, Christer Torstensson
Kioso, Lasse Olsson
Colomba, Ben Fellman
Oktav, Öbrink & Andersson
No Name, Gunnar Johansson
Pilgrim of Stockholm, Anders Skogward
As Jule III is a German-built (because the lead keel was laid in Germany) vessel and it is documented in accordance with the laws of the U.S., we have been unable to do commercial work aboard her (the Jones Act of 1917 prohibits foreign built vessels from participating in coastwise trade). However, recent changes in US law permitted us to apply for a waiver. We applied and were granted a license in coastwise trade!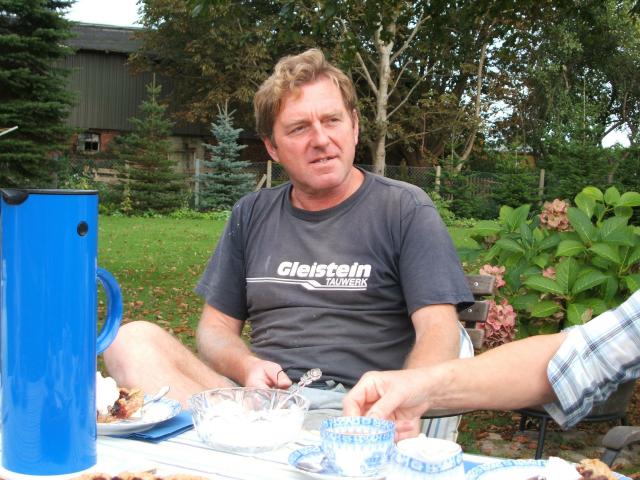 In 2006, Wolfgang and Denise from SV Moony traveled to their hometown of Kiel Germany. They made a side trip to the River Schlei to find out what they could discover about Jule III. Their first visit was with Rolf Traulsen and his wife of RTW-Masten, Moony's mast builder. Well, it turns out Rolf was also Jule III's mast builder. It is amazing that Rolf remembered a 28 year sailboat with two black masts. Amazing!
Moony's next stop was the town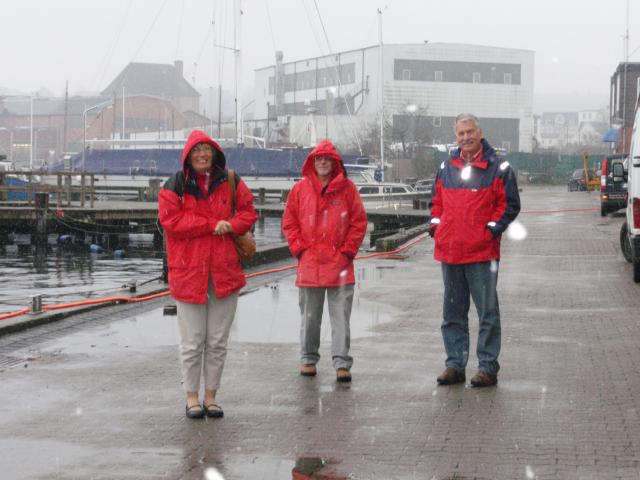 of Arnis where Jule III was 'born'. They went to Mathias and Paulsen Boatworks and M & P Yacht Marina where they met Jan-Willem Paulsen. Herr Paulsen remembered working on Jule III 28 years ago. Jan-Willem is probably the Paulsen that Ann talked with nearly 10 years ago that lauched our research quest. Amazing, just amazing!. We are thankful to Wolfgang and Denise for taking time out of their holiday to help us with our research!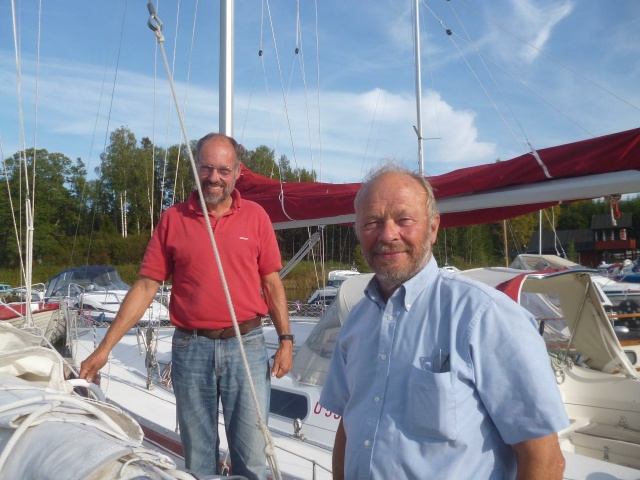 In early 2020, we started a correspondence with Fredrik Ekström (SV Svinga) from Kyrkslät (Kirkkonummi), Finland where he provided specific details of the early days of the Jule family. Fredrik owns SV Svinga (Laurin 32) and previously owned Lileca (Laurin 28) The picture on the right is a picture of Fredrik and Jögen Brems, another contributor to Jule's history.
Fredrik recalls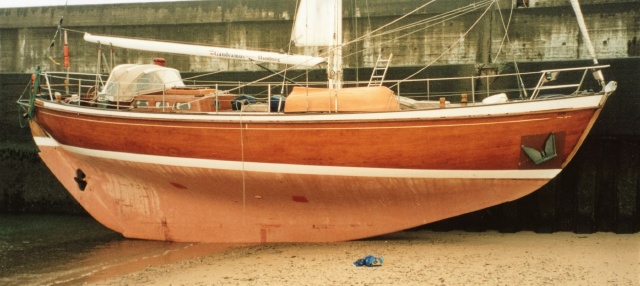 "The famous German architect, Carl-Friedrich Fischer, also commisioned his boats from the pen of Arvid Laurin. The first .Jule. [now Gaudeamus]was built in double planked mahogany, she was a 45 feet Laurin double-ender, probably the biggest wooden Laurin double-ender being built. I went to Hamburg to have a look at Jule back in 2005, when she was up for sale, but such a big wooden boat would have been just a bit too much for us. At least that was what I was told by my wife Leena, who sticks with her feet firmer to the ground!"
"And so his third Jule was your Jule III! We met her in Bergkvara, Kalmarsund Sweden back in 1984 with my father and we invited her captain, Mr Fischer and crew onboard my Lileca. There was much to discuss, as my father also was a former owner of a Laurin 32, the .Diana.."