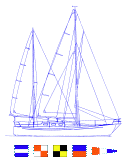 Bob and Ann Todd are the co-captains of the Jule III. Bob thinks he is the senior captain as he got his USCG license first. Ann believes that she is senior captain as she got the highest grade on her USCG exam. We have been on the Jule III for 18 years and have sailed her down the ICW, the Keys, Bahamas, and the Caribbean. We are hoping (read: Bob is) to include Bermuda in next years voyage (Spring 2013).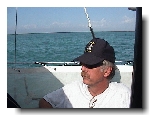 Bob Todd is the founder of the Advanced Research Corporation ®, a high technology security firm. He has been the primary technical contributor since 1984. He has been an avid sailor since 1977. He holds a USCG 100 Ton Masters Licence, a FCC General Radiotelephone Operaters Licence (GROL), and an Amateur Radio license (W4JXI). He holds a patent on the technology that became the 406 MHz EPIRB. He is older than dirt (6? years) and plans to live forever. Well, maybe not forever. Two heart incidents make life a little more precious.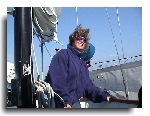 Ann Todd is the boss of the Advanced Research Corporation. She does all of the nasty stuff that Bob doesn't want to do. She is the 'bean counter' and DoD Security Officer for the company. She is also the owner of the Company. She holds a USCG Masters license and is the manager of Jule III enterprises. She doesn't want to divulge her age ((but she is 4 years younger than Bob)). Capt Ann has gone through many operations over the past two years but her pancreas survived and she is doing quite well. She is luckier than many who had similiar problems.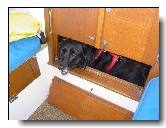 Gina Todd is a labrador retriever and has done service on the Jule III during all of our Florida shore-based assignments. She is as much of a pain as Levi. However, she is the most accomplished in doggy dingy-ing. She takes to the dingy ramp better than Levi. Gina is getting old like the rest of us but is hanging in there. Her sea days are over but she is happy as heck hanging around the rest of us. (29 April '11) Earlier this week, Gina was diagnosed as terminal with only days to live. We were in Vero Beach when we heard. We left mooring #18 the next morning and headed for the Stream via Ft. Pierce. Sixty hours later we were in Carolina Beach caring for the Gina dog. Today, she was sent on her way to meet Levi under the Rainbow Bridge. We will miss her!!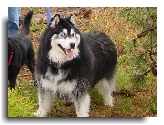 Levi (Levitcus) Todd is a husky (or malamute) and has done service on the Jule III during all of our Florida shore-based assignments. Levi is accomplished in annoying his crewmembers in the middle of the night. Levi has missed the head only once. He loves to take long dinghy rides with Gina. (June 08) The boy is getting old at 14+ years. He has retired from sea duty and spends much of his time exploring our gardens in Wilmington, NC. He has trouble with stairs, infections, skin problems, and is slowly leaving us. It will be very sad! Very! (Nov (08) The boy has been diagnosed with Leukemia and his prognosis is not too good. Still, we will be staying in the area until he has to leave. (19 Feb '09) The boy left us today. He will be missed!!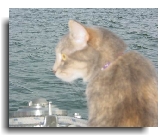 Samantha Jane (Sam) is a cat that adopted us when she was only 4 weeks old. She is the most experienced sailor of the 'kids' as she was crew from Port Canaveral to the Chesapeake. She crewed on Voyages 2000 and 2002 cruises to the Bahamas. She completed her tour as mate for our Caribbean voyage in 2010/2011. She has logged over 22,000 miles during her seagoing days. She loves the boat! On 6 January 2016, Mate SJ headed for the Rainbow Bridge. She was over 17 years old. Sailing will not be the same without her!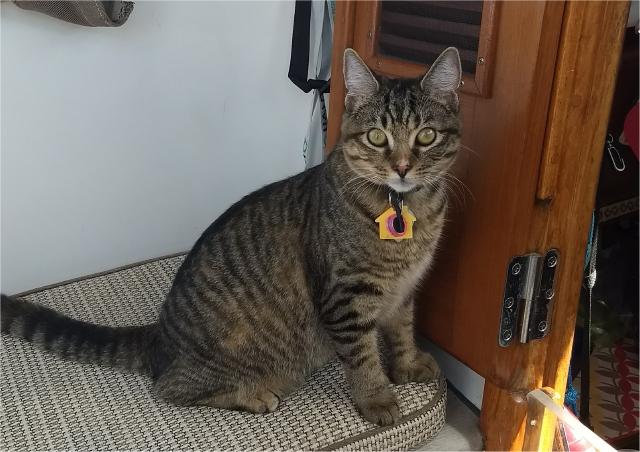 Two days before hurricane Matthew, we met our old vet at Food Lion and told us about a 3 week old cat that needed our babysitting for the storm. We did that, brought her home and waited for Matthew. We named her Mattie K. She was an infant. She was entirely different than Sammy who we still miss. She went on her voyage in early 2017 and she did great. We promoted her to Swab Apprentice. She has big paws to fill but she has Hemmingway paws so that should not be a problem.
You can reach us at Crew