8 Oct 2021, Solomon's and the Mooring Ball, 38 19.908 N/ 076 27.684 W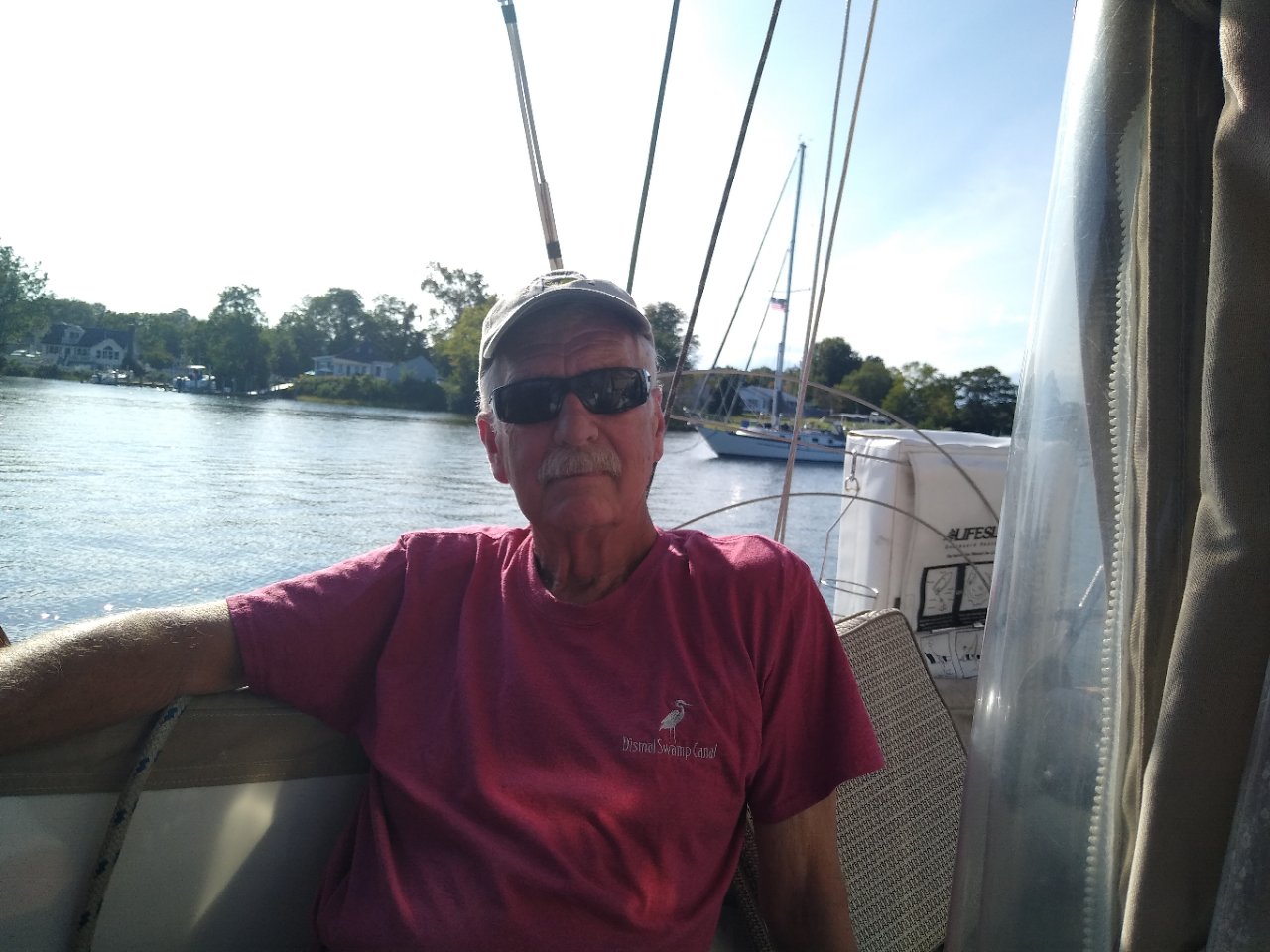 As we get older, we are practicing role reversals. For instance, when Jule III needs a mooring ball, Bob drives the boat and Ann picks up the ball. But not today. Ann is behind the wheel and Bob is the ball hooker. Well, Ann started the approach to the ball, backed up, and almost whacked a nice power boat behind us. No crunch, no foul. Bob was stellar in his first ball grab. Piece of cake. Life is good, at least for the next couple days.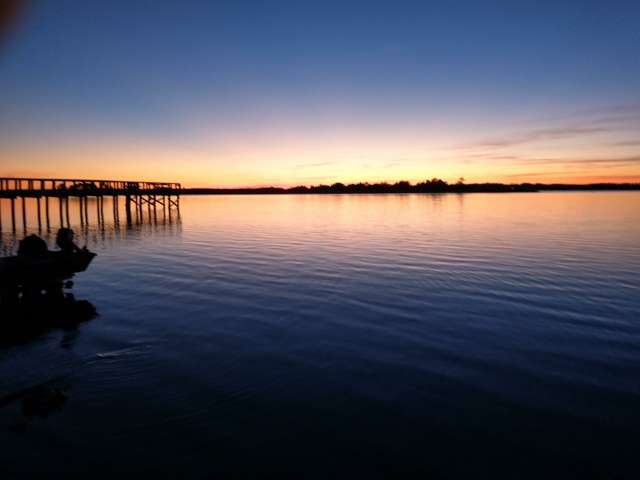 We didn't do much in Solomon's as we are stressed out with Covid, cancer, and Ann's impeding treatments. Bob made his yearly walk to Roy Rogers to get our favorite burgers. The next day we headed for Mill Creek for our last anchorage of the year. (I ran out of pictures so I stuck this nice sunset on the Cape Fear River). Oh well.
---
Page 1 Page 2 Page 3 Page 4 Page 5